Download here the PDF guide on the webinar series
Drought, which occurs in nearly all regions, has affected more people worldwide in the last 40 years than any other natural hazard.
It is a complex natural phenomenon with varying levels of intensity, duration, spatial extent and impacts. Severe drought episodes have drastic
socio-economic and environmental impacts, including, for example, loss of crops, massive famines and migration, natural resource degradation, and weak economic performance. Drought cannot be stopped and is difficult to forecast.
Its impacts can, however, be mitigated through the adoption of a proactive, risk-based management approach aimed at increasing the resilience of communities and societies and their capacity to cope with drought. UNU-EHS in collaboration with other UN agencies and relevant organizations is launching a series of webinars focusing on Drought impacts and human security. As part of the capacity building components of the GlobeDrought project the webinars explore drought as a whole phenomenon: from drought risk reduction and management to drought impacts.
The series includes two types of webinars:
1. Technical webinar: covering different topics related to Drought risk reduction and management, such as indicators, remote sensing and risk assessment. 
2. Thematic webinar: covering different topics related to Drought impacts, such as migration, women empowerment and food security. 
The webinars are designed as a platform for information exchange where external stakeholders and relevant organizations will provide insights to the role that innovative approaches can play in addressing droughts impacts at all scales.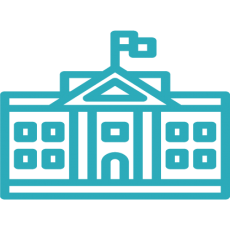 POLICY MAKERS, PRACTITIONERS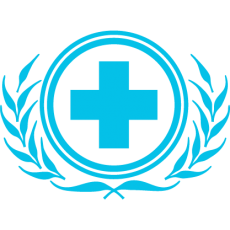 A general overview of what is drought and how it can be characterized. 
The webinar explore drought risk and its impact on human condition and environment. 
Drought impacts on the agricultural system and food availability
Agriculture is the most affected sector when drought hits.
The webinar investigates the implication of drought in agriculture through a food security lens, presenting best
practices on adaptive capacity of farmers and exploring the use of innovative approaches.
Drought impacts on Migration
Recent trends appear to support the position that drought conditions increase population movements
due to land degradation.
The webinar investigates the interlinkage between drought and migration, exploring how drought affect vulnerability
and the ability of community to cope with the impacts of drought.
Drought impacts Gender, Women and Health
Unequal power relations, gender inequalities and discrimination mean that women and girls are often hardest hit during a crisis and will take longer to recover.
The webinar explore how women are affected by drought impacts and how they can develop coping strategy to
tackle drought.
Drought – Financial tools
Drought may present a range of direct and indirect risks to financial institutions, impacting the long-term
sustainability of their investment and lending.
The webinar provides an overview on the different financial tools that can be
adopted to minimize drought impacts.
Drought – Energy production
Electricity generation relies heavily on water resources and their availability.
The webinar explore the interdependence of energy and water in the electricity context and the impacts of asevere drought to electricity generation. It provides a technical point of view on how to manage energy and water
resources in drought context.
Drought impacts have highlighted the need for a systematic and comprehensive approach for the proper and
effective management of the water resources in drought context.
The webinar will provide a technical point of view on how to manage water supply in drought context and how to
tackle drought impacts on water supply.
Prolonged drought can result in economic, environmental, and health-related impacts.
The webinar explores the use of remote sensing tools for drought monitoring and visualization with a special
focus on: precipitation, soil moisture, and vegetation data.
Drought – Supplementing qualitative data with quantitative data ("humans as sensors")
The webinar discusses the innovative use of qualitative DATA in
drought characterization with a special focus on how to gather and analyze DATA coming from informal channel such as: twitter, social media and newspaper articles.
Drought – Risk reduction and Management
Drought is a slow-onset hazard, which provides time to consider and address its complex root causes.
The webinar presents the Drought Risk Reduction framework and practices that can be adopted
by national governments and local communities, as well as international, regional and donor communities, to
address the root causes of drought-related disasters, and to reduce drought impacts and the consequences for
human welfare.
The webinar aims to present and discuss data and indicators used to characterize drought. Drought characterization
Meteorological and hydrological drought indicators – soil moisture indicators and vulnerability indicators
Drought – The GlobeDrought framework
The webinar aims to present and discuss the GlobeDrought framework for drought risk assessment (hazard –
vulnerability – exposure and drought risk)
Drought – GlobeDrought information system
The webinar aims to present the information portal developed in the framework of the GlobeDrought project.
GlobeDrought is sponsored by the German Federal Ministry of Education and Research (BMBF) through it's funding measure Global Resource Water (GRoW) which is part of the Sustainable Water Management (NaWaM) funding priority within the Research for Sustainable Development (FONA) framework.